<–Please, throw us a bone and share this post. You can use the icons to the left to share it with google, facebook, and twitter–all it takes is a click!
Yes, once again, Eye On Annapolis has been nominated for the "best of" by readers of The Baltimore Sun. Their Annual Mobbie Awards recognize the best of local blogs, twitter feeds and facebook pages and we picked up 4 nominations!  Can you lend us a hand?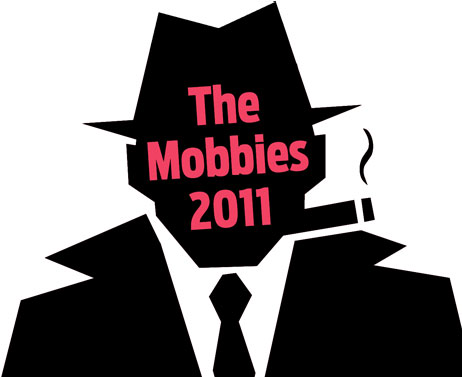 All we need you to do is click on the image above or this link, sign in*, check off four votes, and click VOTE!  I checked with the Sun and any sign ins or page views do NOT count to any monthly limits under their new plan!
We have been nominated in the following categories:
And in keeping with the "mob" theme, the Baltimore Sun allows you to vote multiple times (just like Baltimore's real elections)–daily between now and November 10th.
And to game the system, if you are only going to vote for one category, our best chance is in the Best Anne Arundel Blog–so go there!
And finally—are you following us on twitter and checking out our facebook page?
*You can sign in with facebook (easiest) or your Baltimore Sun account.