Company Solves Problem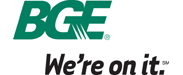 Last week, we posted a story about a Catch-22 with BGE where customers who had paid their bill electronically and wanted to switch back to paper billing were unable to do so.
The problem seemed ludicrous to us and apparently to Linda Foy, spokesperson for BGE.  Linda contacted us and we put our reader in touch with Linda.
Within a few days, the mess appears to have been resolved. BGE was able to dis-associate the account from any electronic billing and paper bills will resume.  BGE said that they had not heard of the issue before and could not confirm how many others might be affected–of if any others are affected.
If you are experiencing this problem, please leave a comment or send us an email and we will put you in touch with the proper person to get it resolved.
And for now, a big thumbs up to BGE and Linda Foy!
Related articles by Zemanta