County Middle School In Trouble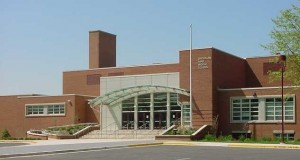 Brooklyn Park Middle School Principal Maisha Gillins and Anne Arundel County Public Schools officials will discuss the school's status in the Maryland State Department of Education's School Improvement Process and programs being implemented to boost student achievement at a meeting at 6:00 p.m. on Wednesday, September 23. The meeting will be held in the cafeteria at the school, located at 200 Hammonds Lane.
Parents and other community members will be provided with more information about the School Improvement Process and the ramifications of Brooklyn Park Middle School's designation as a Priority Focus Needs school. The school has not made Adequate Yearly Progress targets in reading in five of the last seven years, though it missed the target by a single student in one student group in 2008-2009.
Those in attendance will be given the opportunity to ask questions about the process, but no public testimony will be taken. Community input on the future of Brooklyn Park Middle School will be solicited through feedback cards at the meeting as well as an online link that can be found at www.aacps.org and on Brooklyn Park Middle School's web site, which is accessible through the school system's main web page.