Informs Public About Medicare And Medicaid Fraud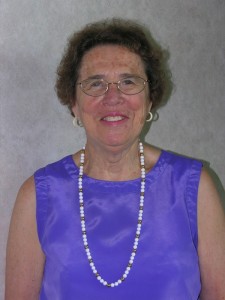 Dottie Beauregard, 74, of Davidsonville, a volunteer with the Anne Arundel County Department of Aging and Disabilities, was one of 10 volunteers in the country and its territories to be recognized Aug. 19 at the Senior Medical Patrol (SMP) National Conference in Washington, D.C. She received her SMP Volunteer Excellence Award from Kathy Greenlee, assistant secretary for Aging in the U.S. Administration on Aging/U.S. Department of Health and Human Services.
Mrs. Beauregard began volunteering in 1993 for the Senior Health Insurance Assistance Program and expanded her volunteer service in 1998 for the Senior Medicare Patrol program, which combats fraud and abuse in Medicare and Medicaid. The program provides public education to increase senior awareness of health care fraud issues.
Mrs. Beauregard has donated more than 1,700 hours of service to the Senior Medicare Patrol program. She has participated in more than 200 hours of in-service training, remaining current on the complexities of Medicare.
At the Department of Aging and Disabilities for the past 12 years, SMP has maintained a corps of 10 volunteers. The program has reached more than 12,000 people in Anne Arundel County through hundreds of public presentations. The SMP message has reached tens of thousands of people through updates on local cable TV channels, radio broadcasts, and newspapers. SMP volunteers provide one-on-one counseling through the county to keep the public informed about Medicare, Medicaid and fraud and abuse of these services.
"Since the inception of the program (12 years ago), SMP project efforts have resulted in savings to Medicare, Medicaid and beneficiaries and other payers of more than $105.7 million.
The recognition ceremony underscores the substantial contributions older Americans continue to make to their communities. The other nine honorees were from California, Delaware, Guam, Hawaii, Maine, New Jersey, Pennsylvania, Texas, and Vermont.