Mayor Gets 40% Salary Boost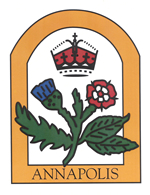 The Arundel Muckraker attended last night's City Council meeting where the council voted a $28,000 raise for the next Mayor. Not bad for a recession year when people are losing their jobs.
What is apparent is that there are all sorts of hidden agendas in our political process in Annapolis. Why on earth did Alermen Sam Shropshire and Dave Cordle abstain from this vote? They are both running for Mayor and both have something to personally gain. Ethics anyone? While their abstention would have not made a difference in the outcome, it is just the appearance of impropiety that hurts. Since Cordle voted against the raise, it appears that Shropshire may feel some more backlash.
As this whole election plays out, it seems that we not only need a new Mayor, but an entirely new Council. What a disappointment.
Read more details of the meeting at The Arundel Muckraker.