Maryland Utility Told To Offer Payment Plans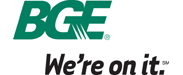 The State's Public Service Commission gave BGE the green light to proceed with service terminations of 120,000 Maryland residents who are behind on their bills.  However, their order came with some restrictions on the utility as they continue to investigate the abnormally high electric bills.
The terms of the PSC order include the following:
The utility must offer a payment plans to give consumers a chance to pay bills.
Before sending termination notices or proceeding with terminations, BGE  must first notify customers in writing that flexible payment plans are available, with no interest or late fees.
Payment plans can be as long as 12 months but should be tailored to a customer's individual circumstances.
The customer shall have 14 days after receiving a written notice to contact the utility to negotiate a payment plan.  Customers who are unable to work out a plan may appeal to the PSC.
The order prohibits BGE from requiring any down payment from customers whose service has not previously been terminated, who have made payments within the last 90 days or who have not defaulted on previous payment plans. Otherwise, the utilities can require up to a 25 percent down payment.
While the order passed, it was not without some dissent. Commissioner Harold D. Williams, in a written opinion stated,"It is readily apparent that some are finding it difficult to manage these continually high utility bills now, and the problem will only exacerbate during the summer months." He stated that consumers ought to be given more generous terms for repayment.
Meanwhile, "We're in the process of determining how we would implement the order," said Rob Gould, BGE's spokesperson. "At the same time, we have received some calls from customers, where we are engaging with them in dialogue about an extended payment plan."