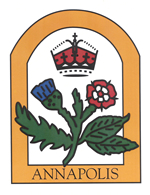 In a shocking announcement from City Hall in Annapolis, the current Mayor of Annapolis, Ellen Moyer has decided to step down from her elected position. While the language is unclear regarding succession, it is widely anticipated that Acting City Administrator Bob Agee will take over the reins of government at a public announcement scheduled for an Emergency Council hearing scheduled for 5:00pm  this afternoon.
Acting City Attorney Stephen Kling is drawing up the succession papers this morning and will have them prepared for Council signatures by the Emergency Meeting scheduled for 5:00pm this afternoon.
Phone calls to the Mayor's office were not immediately returned, but a source, speaking on the condition of anonymity, suggested that the move was made so the Mayor could accept a position as an Under Secretary in the Obama Administration–presumably in the Department of Agriculture or possibly Interior.
Stay tuned to Eye On Annapolis for more developments.  For complete details and the rest of the story, you can find them here.