Annapolis Mayor Ellen Moyer and the Annapolis Police Department invite all residents to a "Health and Job Fair" on Saturday, April 25, at the Stanton Center on Clay Street. The event will take place from 10 AM to 2 PM. There will be information booths on family resources, local support services and healthcare providers will be performing free diagnostic tests.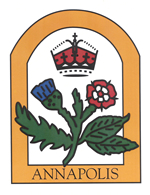 Services Include:
Screening for Blood Pressure and Diabetes
Information on Drug and Alcohol Abuse and Recovery
Head Start Programs
Youth Intervention Resources
Job seekers should come prepared with resumes, if possible, to meet human resources personnel from area government and civilian agencies and businesses. There will also be assistance on how to write a resume, and tips on how to prepare for a job interview.
All traffic will be prohibited on West Washington Street, from Clay Street to Northwest Street from 8 AM until 4 PM. The Annapolis Police and Public Works personnel will have detours posted.
This community outreach is one part of the ongoing "Safe Zone" crime prevention initiative on Clay Street. For more information, contact Lieutenant William Powell, at the Annapolis Police Department, 410-268-9000, extension, 7218 or, email [email protected]. This information is also available on the City website www.annapolis.gov.