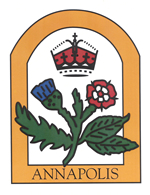 UPDATE: We have received a copy of the memo from Mayor Ellen Moyer. To read it, please click here.
It seems that two local blogs have stirred the pot in Annapolis City Hall.Apparently, Annapolis Mayor, Ellen Moyer is not happy that two City Aldermen (Ross Arnett and Dick Israel) spoke with The Arundel Muckraker regarding some no-bid contracts awarded to some of her political supporters.
While we do not have a copy yet, it is reported that the Mayor has sent a scathing memo to the two Aldermen demanding to know why they spoke with The Muckraker, rather than her, if they had concerns. In the memo, she reportedly accuses two local bloggers (presumably The Arundel Muckraker and Capital Punishment) of having a personal vendetta to "discredit" and "damage" the Mayor professionally and personally.
Stay tuned. This might get interesting.