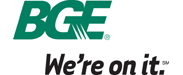 We all have seen our electric rates skyrocket. It seems that every month or so we hear about a brand new increase planned for the future.  How does a local family cope with enormous electric bills?
BGE has a moratorium on service terminations until April 1, but according to a Baltimore Sun article, we are facing a "potential tsunami" come April. The PSC is considering enacting another moratorium and allowing consumers to get caught up with their payments. But many see this as only a short term temporary fix.
We are witnessing a perfect storm of a crappy economy, increased unemployment, infation, and an unprecedented increase in utility costs.  What's a consumer to do. How are you dealing with it?
If you need help with your electric bill, please contact one of the agencies that can help you with assistance or negotiations to keep your electric turned on!
FOR MORE INFORMATION:
Office of Home Energy Programs 800-352-1446