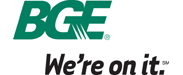 According to the Investigative Voice, BGE has been caught red handed with their hands in the cookie jar purses of their customers. One BGE customer questioned his January bill that was triple what was expected.
He found out that instead of a meter reading (as was indicated on the bill) that BGE estimated the reading. But they didn't just use any "estimate". Apparently BGE felt that an "estimate" for a customer that historically uses 36 KwH per day is 106 KwH.  So it appears when BGE "estimates" they estimate at a rate three times higher than reality.
Maybe we need to "estimate" our payments?
To the Maryland legislature and the PSC–are you getting this?
To BGE—bad utility…bad bad!