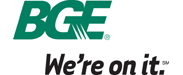 The Capital has a weekly "troubleshooter" column and this week, Elisha Sauers took BGE to task, once again. Apparently, a local customer called to report a power outage in his Annapolis neighborhood. Since he did exactly what BGE suggests you do when your power is out, they decided to charge him $80 for reporting it. Yes, you read that right!  Apparently BGE charges $80 to the first person to report an outage for the cost to send a crew to investigate.
Now to their credit if the issue is truly a BGE issue, they do not asses the fee, but what's up with it in the first place. If their customers can figure out how to pay their bill, one has to assume that they know enough to know when the power is out!
It is stories like these that make strong arguments for re-regulation. These guys are out of control!