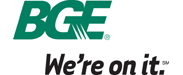 I have heard that unplugging appliances when not in use (versus just turning them off) is a way to save a considerable amount of money on your monthly electric bill.  While some of it sounds extreme, I imagine it makes some sense.
Here is what we were told by a friend:
I started unplugging things in the beginning of the BGE cycle last month. I just wanted to see what would happen. If not in use, I make sure the microwave, toaster oven, computer power strip, TV/DVD/sat upstairs, and all lamps are unplugged. I have gas heat, which stayed the same as last month. Electric usage was down. Total bill went down $30 since last month.
Any thoughts on this? Please comment below!
Category: OPINION