The Arundel Muckraker, in conjunction with Capital Punishment has an outstanding piece on the corruption in City Hall and the fabulous contracting jobs available if you are a member of the FOE.  No, it is not the Fraternal Order of Elks. Not even the electricians, but Friends of Ellen!
Of course in any political position, there are going to be favors returned and, to an extent, some "good old boy" contracts; but this looks pretty extensive to me. But these seem to fly in the face of the city's own rules as outlined in their purchasing manual. Check out these no-bid contracts awarded in the last year of a lame duck Mayor.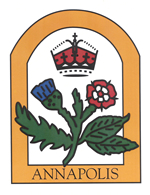 $60,000 to Don Lamb-Minor
$60,000 to Stephen Carr
$50,000 to Diane Talbot
$45,000 to Straughan Environmental Services
It is evident that there is nothing any of us can do to reign in this Mayor, but certainly, we ought to be looking into this matter to prevent it from happening when we are finally free from the shackles of the Moyer Administration.
Perhaps the most amusing quote from the Muckraker story came from Tony Spencer who is the Director of the Office of Youth and Community Affairs.
You're digging for dirt, and I'm not the one who's going to provide it.
Hey Tony, with a name like "Muckraker", what did you expect?